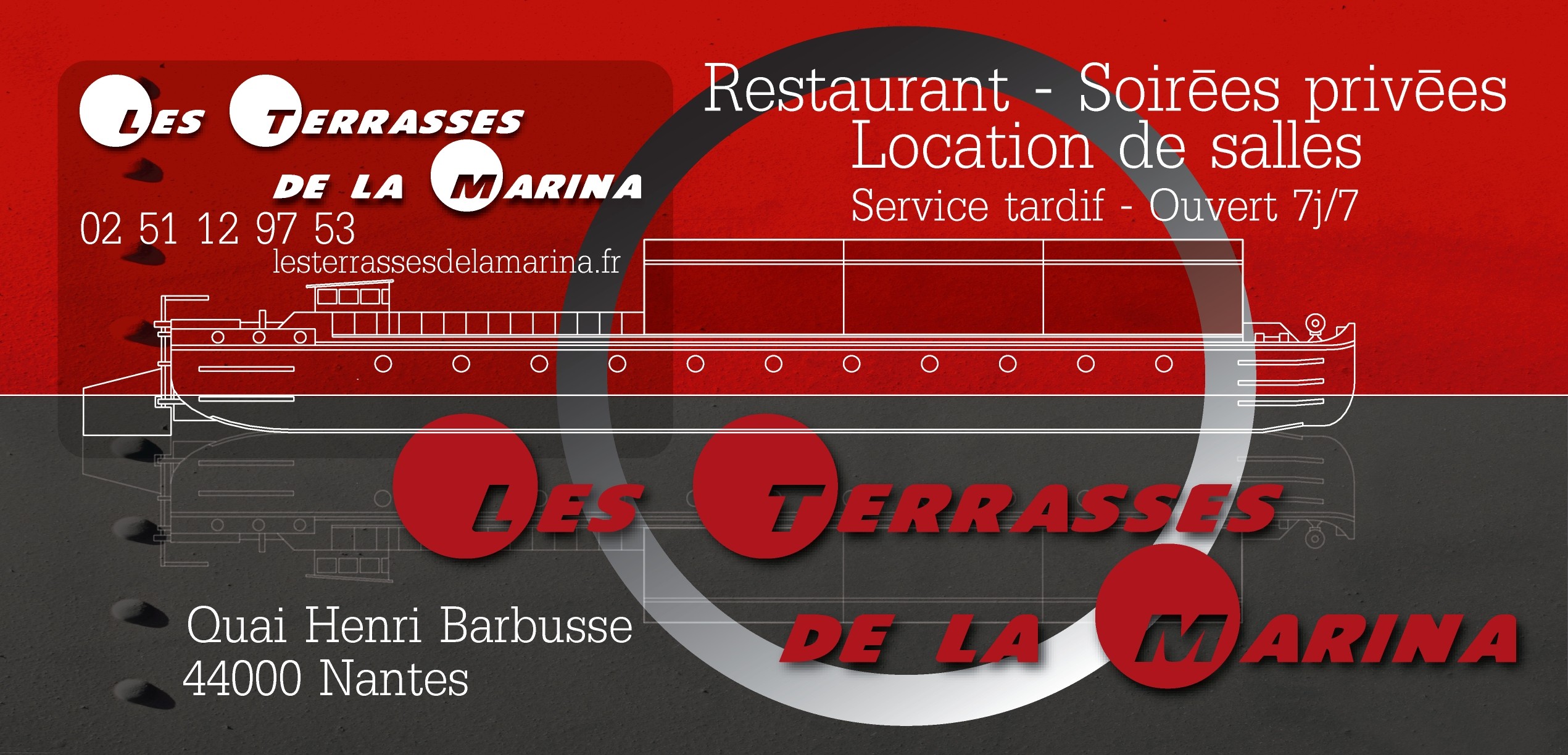 Barge restaurant - Nantes
Beautiful houseboat in Paris located along the Erdre.
Every day it opens its gateway for lunch or dinner. At the edge of water or arrange private parties, business meals, birthdays ...
For nearly 10 years the barge terraces to the marina you Provides services for unforgettable evenings hold or Surses 2 terraces.